Older (historic) and other Plastic Surgery Logos and Images for Surgical Artistry Inc.
Navigation:
For your interest, here are some older logos. We are still using some of these for variation and for artistic effect. Most of these logos were created by Becky Li. Questions? please contact us through our plastic surgery / Botox contact form.

Our Aesthetician

(Brown University What you see is what you get transparent gif)
Symbol for ASPS

This is an Ad that ran for CAP-MPT insurance company that quoted Dr. Wu

(this picture is very large)

(this picture was taken pre-obagi for Dr. Wu, enlarge this and the freckles are clear)

(This is actual size for this Logo/card for Tammy Wu, Plastic Surgeon, this was one of the first logo/image choices that we had)
Low res. We started our open house ideas with the Dream Big idea. It was a dream of ours to start our own surgical practice (Surgical Artistry).

(low res picture of Dr. Wu)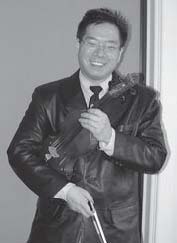 (low res picture of Dr. Lee circa 2000)
(low res)
Picture of the logo on our uniforms

(Halloween themed, piano themed)

(low res)